Whats news in the Activate World
Yodiwo, Cold Tech aim to revolutionise SA smart retail
Yodiwo South Africa, an IOT, mobile solutions and IOT-as-a-Service provider, has formed a strategic partnership with Cold Tech Marketing.
Yodiwo is the Africa representative of Yodiwo AB, creator of the Yodigram solution for in-store analytics.
The partnership will see Cold Tech Marketing roll out Yodigram image recognition software to its customer base of over 2.5 million in 19-plus African countries.
Read the original article here.
Vox enhances IoT offering with Activate partnership
Integrated ICT and infrastructure provider Vox has entered into a strategic partnership with the Activate Group to expand its 
Internet of Things
 (IoT) product offering.
"As an organisation, we have been making significant investments in the IoT sector given its potential in the connected business environment of today. Working with Activate will enable us to provide an even more enhanced solution offering built on quick development principles to rapidly meet customer needs across industry sectors," says Craig Freer, Executive Head: Cloud at Vox.
Read the original article here.
SA's first IOT industry body launches
South African organisations have come together to form an Internet of things (IOT) industry representative body.
In a statement, the IOT Industry Council of South Africa announced it has been formally constituted as a new industry representative body, holding its first annual general meeting on 15 March in Johannesburg.
The council brings together South African and global technology integrators, innovators and thinkers leading the evolution of the IOT in SA.
Read the original article here.
How IoT Can Transform SA's Retail Sector In Tough Times
It is hard to believe that billions of connected devices and sensors – the Internet of Things – are forecast to be worth a staggering $94 billion by 2025 in the retail sector.
Already in use in retail outlets around the world, the Internet of Things (IoT) is shifting buying behaviour, managing stock more efficiently, cutting costs, improving security and so much more. It is transforming how the industry handles the economic recession and employee fraud as well as creating experiences that are changing how customers engage with their shopping.
Read the original article here.
Brainstorm Magazine: IoT: Its moment has come
For years, there has been talk of the wonders of the Internet of Things (IoT). Enabling machines to send and receive data has long been touted as the next big thing, but although it has held a lot of promise, IoT never really seemed to get out of the starting blocks. This seems to be changing. As devices are becoming 'smarter' and cheaper, networks are being configured to handle large quantities of data.
Has the moment arrived for the IoT? Or does the ecosystem still need to be developed?
Read the original article here.
Brainstorm Magazine: Data and analytics: The other final frontier
According to Forrester, most organisations are swimming in data, but starving for insight. They're not far off – IDC has predicted that the more than 23 zettabytes of data currently available is going to double by 2020. The problem has always been that the business needs a way to turn data into action that can be implemented at scale.
For Forrester, this cycle of data demand and delivery has ignited the need for 'systems of insight' that blend people, process and technology to close the widening gaps and deliver on the potential that data has to offer. This trend has led to a rise in the insight-driven business, to the development of the organisation that places data into its DNA, and the creation of solutions that focus more on the results than on the implementation.
Read the original article here.
Activate Group and SqwidNet sign IoT partnership agreement
Activate Group, an end-to-end Internet of Things (IoT), mobile solutions and IoT-as-a-service provider, has signed
a partnership with SqwidNet, the licensed Sigfox IoT network operator in South Africa. Sigfox, a global IoT network, has established an ecosystem reaching 45 countries. Through SqwidNet, the network currently reaches 81% of the population in South Africa, with a target of reaching 85% by mid-2018.
The partnership will see Activate Group roll out 14 pilot projects in the retail and logistics vertical with an estimated roll out of more than 100 000 units on SqwidNet's network by 2019.
"This is a significant milestone for us," says Rodney Taylor, Chief Executive Officer at Activate Group. "We have seen significant interest in our IoT solutions in the market and through this partnership, we will be able to bring them to life. SqwidNet's extensive coverage has given us the ability to reach clients in areas we were unable to before the partnership," he says.
Gartner forecasts that the number of connected things will grow to nearly 21 billion by 2020 and International Data Corporation (IDC) predicts that the worldwide IoT market will grow to $1.7 trillion in the same year, representing a significant opportunity for every industry in the world.
"Partnering with Activate Group enables us to leverage on their capability and existing IoT platform solutions to further the digitalisation efforts that are underway in South Africa," says Reshaad Sha, Chief Executive Officer at SqwidNet.
"While IoT has been a buzz word for a long time, we are seeing it come to life now, as our clients are now being able to take advantage of strategic IoT and mobile technologies that drive innovation, agility and creates new revenue opportunities while giving them a competitive edge," says Taylor.
Budget constraints are often an inhibitor for mainstream IoT projects. "Our IoT-as-a-service solution offers flexible, affordable financing options that enable system integrators and end-user companies to adopt and implement those technology solutions that give them the competitive edge in business while optimising their cash flow and return on their technology investments," he says.
Yodiwo wins i-FM Technology in FM Awards
Yodiwo were announced the winners of the esteemed i-FM Technology in FM Awards during the Workplace Futures Conference in front of the leading representatives of the UK FM industry.
This achievement is a signal for Yodiwo to work even harder to innovate in asset health diagnostics, operating and energy resource savings, utilizing the IoT paradigm.
IoT takes centre stage in 2018
Kathy Gibson at IDC Directions in Sandton – The Internet of Things (IoT) will come of age in 2018.
This is the word from George Kalebaila, research director for telecoms and IoT: sub-Saharan Africa at IDC, who says the environment is right for IoT to flourish. "The cloud has become mainstream, networks are mature, and sophisticated analytics are now available," he says.
Read more on IT-Online.
Global IT spending to reach $3.7tn in 2018
Worldwide IT spending is projected to total $3.7 trillion in 2018, an increase of 4.5% from 2017, according to the latest forecast by research firm Gartner.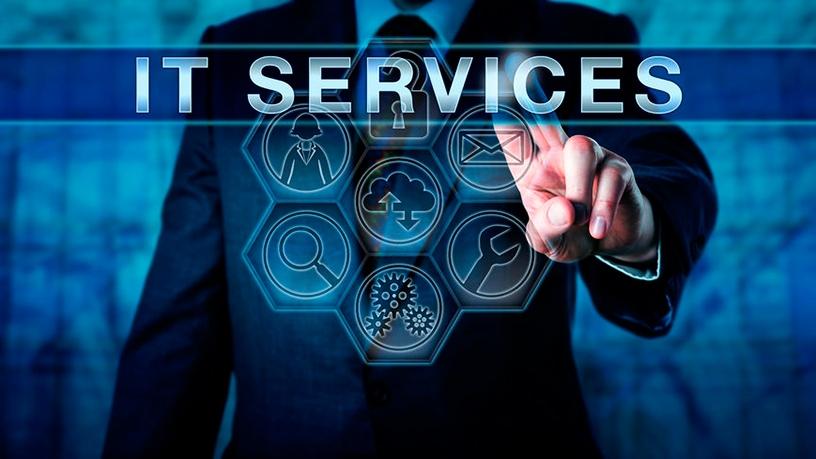 "Global IT spending growth began to turn around in 2017, with continued growth expected over the next few years. However, uncertainty looms as organisations consider the potential impacts of Brexit, currency fluctuations, and a possible global recession," says John-David Lovelock, research vice president at Gartner.
Read more on ITWeb
Only 50% of organisations enforce IOT security policies
While 97% of global enterprises now have security policies in place to manage Internet of things (IOT) devices, only about half enforce these policies, and around 10% don't even have the tools to enforce these policies.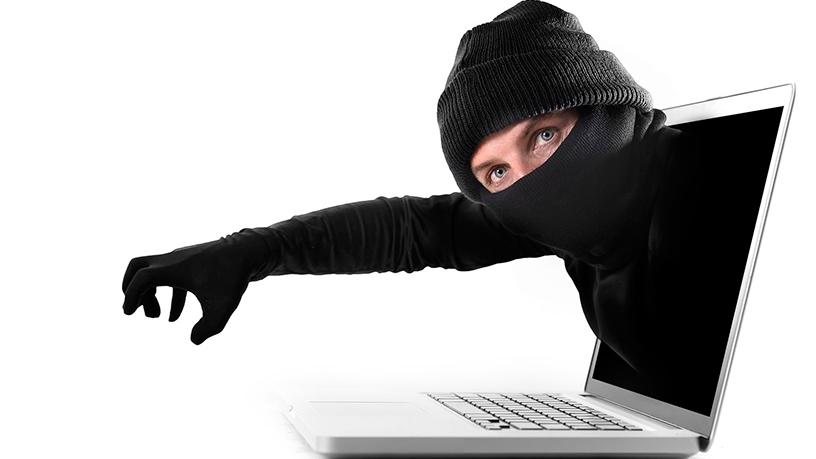 This is according to a new Forrester research report titled: State of IOT Security 2018, which found that although there is growing awareness of IOT threats within global organisations, adequate deployments of threat intelligence systems are still lagging.
Read more on ITWeb.
How secure are South Africa's connected homes?
As the Internet of Things (IoT) continues to increase in popularity globally, a recent survey was commissioned by Kaspersky Lab in South Africa, to gain an understanding on how secure connected homes are in the local region.
The results highlight South African's top concerns regarding their connected lifestyles – which indicate a clear need for a more proactive strategy towards IT security of connected homes and lifestyles, for better overall protection.
Read more on BusinessTech.
IoT spend set to take off
The Middle East and Africa (MEA) Internet of Things (IoT) market is set to grow 15% year on year in 2018, according to a recent update to the Worldwide Semiannual Internet of Things Spending Guide from International Data Corporation (IDC).
The latest forecast shows MEA spending IoT reaching $6,99-billion in 2018 and $12,62-billion by 2021 as organizations ramp up their investments in the hardware, software, services, and connectivity that enable IoT solutions.
Read more on IT-Online.
We support Ingane Yami - Simbonge's story
Activate Group sponsors Ingane Yami Children's village to make a difference in children's lives. Read Simbonge's story below.
Simbonge's name is IsiZulu for "Let us praise Him" – a testament to her mother's strong faith and the God-centred home she grew up in. 
She is the second child to Ntokozo, with her brother Vangeli, nearly three years her senior. Simbongle's mother, Ntokozo, is the fifth mom at Ingane Yami Children's Village. Together with her older brother, Vangeli, and her two new sisters, Banele and Nokubonga, their family makes up the fifth family in the village.
In 2009, when Simbonge was only 5 months old, her dad tragically passed away in a fatal accident at work. Ntokozo's love for her family and fire for the Lord was not extinguished with the passing of her husband. In fact, it only grew stronger and she did all she could to provide for her children. In 2016 Ntokoso heard about the opportunity to serve at Ingane Yami Children's Village while attending a Christian Bible course. She knew in her heart this was what God had called her to do.
Since the day Simbonge arrived, she has fit right in with the life at Ingane Yami. She is incredibly bright and has slotted into her new English-medium school seamlessly. She is very affectionate and gets on beautifully with her two new sisters, Banele and Nokubonga. Although she is one year older than Banele, she is a foot shorter!
Simbonge, like her mom and biological brother Vangeli, is very creative. She loves to draw, has a flare for acting and loves to sing! She has a beautiful voice and, as a family, there is always a song reverberating through the household.
When she grows up, she wants to be a doctor – a career that personifies compassion and genius!
For more information, please visit Ingane Yami Children's Village.
We support Ingane Yami - Nana's story
Activate Group sponsors Ingane Yami Children's village to make a difference in children's lives. Read Nana's story below. 
Nana is a beautiful, happy little girl who always has a smile on her face. She is incredibly bright and excels at everything she does. 
At school, Nana is doing well in all areas of her studies and is showing consistency in all of her classes. She is in the top of her class in Grade 1 and her teacher describes her as very clever. Her work is incredibly neat, she is an amazing reader and she excels at Maths. When she first arrived at Ingane Yami Children's Village, her confidence and abilities have grown in leaps and bounds. She currently speaks both Zulu and English beautifully.
At home, Nana is a huge help around the house to her Mom, Ntokozo. Her three-year-old little sister, Nokubonga, is a lot of work, but Nana willingly and gladly plays with her. Her favourite thing is to help little Nokubonga get dressed in the morning, just like a real-live Barbie doll! She also helps with chores, including sweeping and wiping the counters.
Nana loves to read and tell elaborate stories. She also loves to sing! Every morning and afternoon their family sings together in a beautiful chorus, glorifying God with their voices.
Nana is excelling in ballet at extra-curricular activities. She is extremely flexible and has picked up all the moves beautifully. In swimming, she is still gaining confidence in the water and prefers sticking close to the shallow end, but is gaining her confidence and becoming more adventurous in the water.
Nana has been a beautiful addition to the Village. She has brought so much joy into the family in this first chapter of her being here and we cannot wait to see how the rest of her story unfolds!
For more information, please visit Ingane Yami Children's Village.